So, What Exactly is Ebook Blueprint?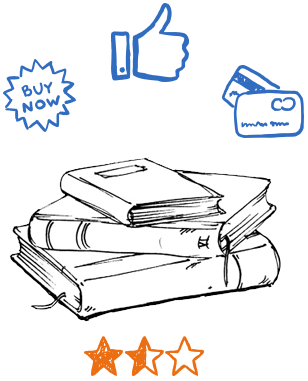 Ebook Blueprint is an online training program that shows you step-by-step how to write a high quality and professional ebook, market it effectively, and sell it to your growing audience, from your own website. In other words, you're going to learn how to:
1. Find a profitable ebook idea
2. Make sure people actually care about the topic
3. Design a professional-looking ebook with nice covers and graphics
4. Develop a marketing strategy to spread the word about the book
5. Set up automated sales processes that work while you sleep
How Ebook Blueprint Works
Ebook Blueprint is made up of a lot of parts. Not only do you get access to the updated 132 page guide, you also get access to a library of educational (and actionable) training videos.
The training is delivered 100% online and you get lifetime access to everything inside Ebook Blueprint. Along with the video training and guide, you also get access to additional resources that will save you time, money, and energy when putting together your own ebook.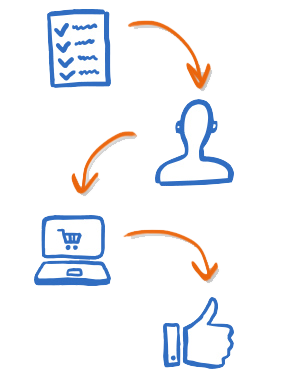 Here's What You'll Get Inside
Everything you need to write, launch and automate your own ebook. I packed a lot into this online home study course to take the guesswork out of creating a profitable ebook..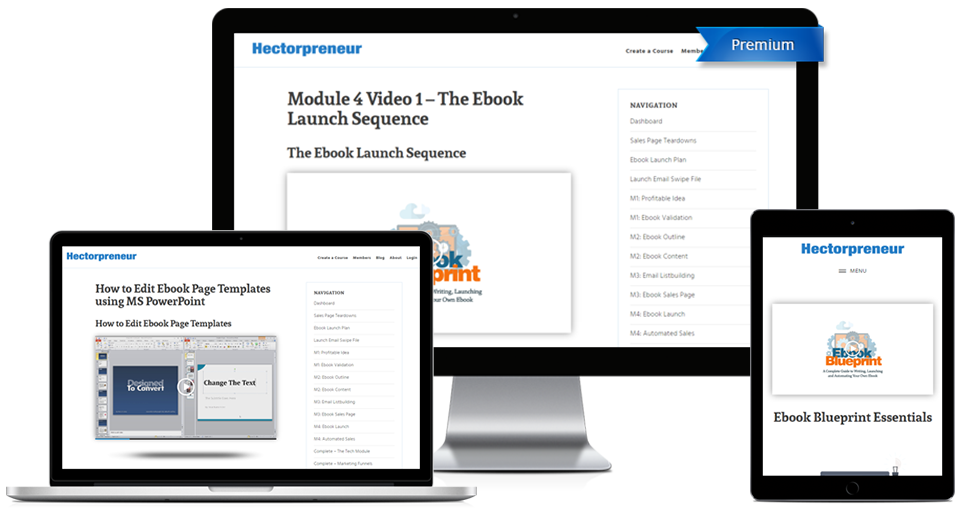 The 132 Page Guide
.
The Ebook Blueprint Guide v. 2.0
This is the core of the Ebook Blueprint online training course. Inside the guide you'll learn the step-by-step process to coming up with a profitable ebook idea, making sure people will buy it, marketing that book, and launching it to the world.
This guide leaves nothing to chance, so it'll answer most of your questions when it comes to writing and selling ebooks from your own website – and those it doesn't answer, I cover with the rest of the material. (delivered in PDF and audio book format)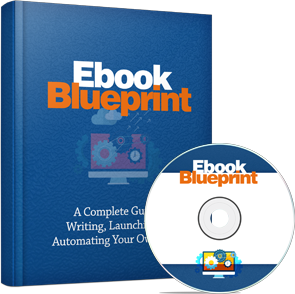 Video Training Modules
No online course is complete without a set of modules and training videos. The old videos from version 1.0 were completely scrapped and redone with 100% new content and material. Here's what you'll learn in each module:
.
Module 1: Set the Foundation
The cornerstone of any successful ebook is in having clarity about what problem the ebook solves, who the ebook is for, and if people are willing to pay for it.
It's unfortunate, but a lot of first-time ebook authors spend weeks and months writing an ebook that no one cares about.
This module will teach you the strategies to find the best profitable idea for you and validate it.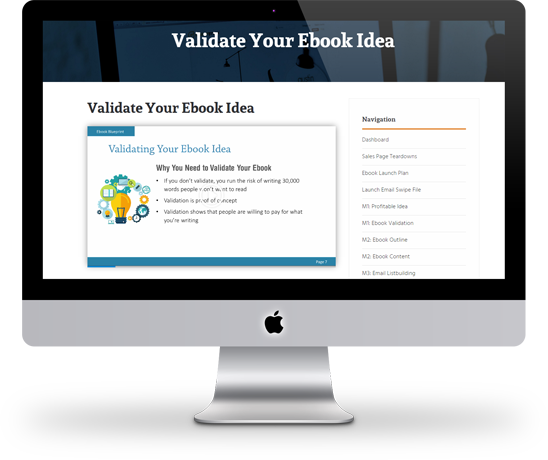 Module 2: Outlining & Writing
Once you have an idea of who the ebook is for and what problem you're solving, it's time to start the writing process.
Most people start writing without a plan – not a good idea.
In this module I show you how I outline my ebooks so you can follow along and get it done quickly. I also teach you how to write 'ebook worthy' content.
Module 3: Email List & Your Sales Page
You need an audience to sell to once your ebook is ready. This module will teach you the best ways to get traffic and strategically grow your email list.
I also go into the 8-step process to writing your ebook sales page.
Not only do I teach you the process, I also give you an HTML template that you can copy and paste.


Module 4: Ebook Launch & Automation
Putting up a sales page isn't enough, you have to tell people about it.
This module will teach you the step-by-step launch process you can use to get your initial sales.
Then we cover how to set up automated marketing systems using email that do the selling for you.

Done-For-You Resources
.
These Will Save You Time & Money
What if you had custom made ebook layouts and page templates? What if your ebook covers were already created and all you had to do was add your ebook title and your name?
Well, the Ebook Blueprint Online Study Course delivers everything you need to get started without having to hire designers or copywriters. This will save you time, money and ton of headaches. (check out the resources below)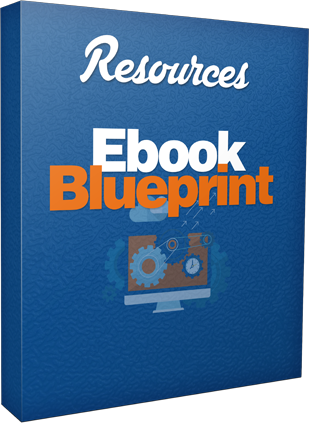 ✓ 10 High Quality Ebook Templates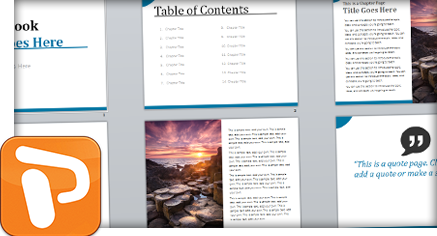 Hiring a designer to design your ebook can cost you hundreds of dollars. (possibly more than the cost of this course). But you get 10 custom ebook templates to choose from, all included with your purchase.
✓ Portrait & Landscape Ebook Covers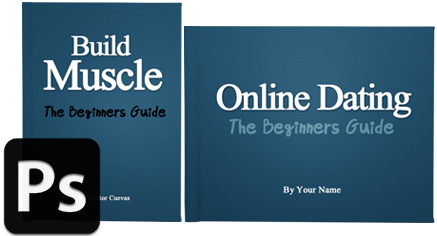 Show your potential customers what they're going to buy with these 2 Photoshop Ebook Covers. You can edit them, change the title, background, add your name – do whatever you want with them, they're yours.
✓ Launch Email Swipe File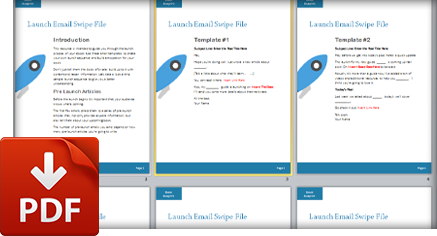 Launching an ebook can be stressful is stressful – but having ready-to-use emails that encourage people to buy can make it less daunting. You get a 7-part email launch sequence that you can literally copy and paste.
✓ 10 Week Ebook Launch Plan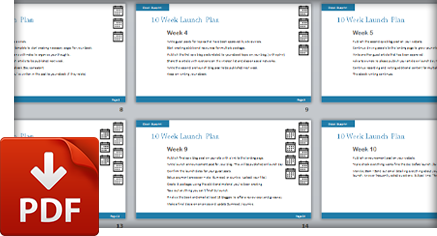 Along with the email swipe file you also get the 10-week launch plan. This will help you stay on track while you write, edit, design, and launch your book. It's broken down into manageable weekly tasks.

"All Things Tech" Training Videos
Technology can be a pain sometimes. I get it. That's why I dedicated an entire module to teaching you all the technical stuff that might get your stuck along the way. Here's a breakdown of all the technical videos:
.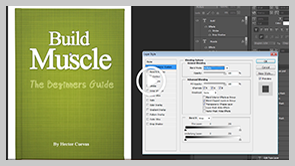 How to Edit Ebook Covers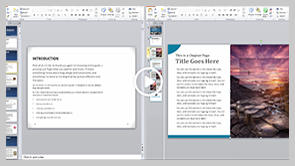 How to Edit Ebook Templates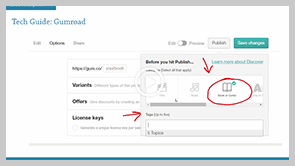 Setting Up Payment Process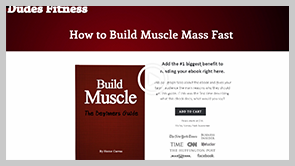 Creating Ebook Sales Page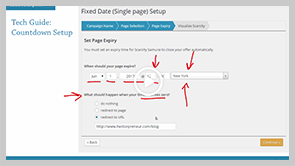 Adding a Countdown Timer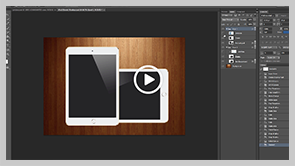 How to Create iPad Mockup
Even More Advanced Training & Valuable Resources!
 .
Marketing Funnel Training
The marketing funnel training module is made up of seven (7) PDF flow maps, and 7 additional training videos detailing how to create funnels and systems in your own ebook business.
The funnels are designed to get more subscribers, and make more front end sales.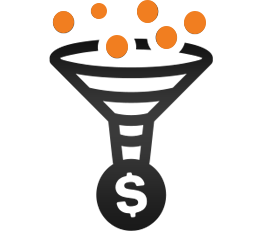 90-Day Email Consulting
You will have direct access to Hector for 3 months (yes, 90 days) to ask me anything you want. If you get stuck finding an ebook idea, I'm there. If you get stuck launching the book, I'm there.
Not only do you get priority email coaching, you also get a member's only cell phone number that you can text anytime you need help.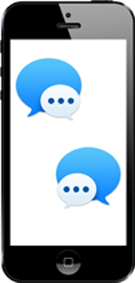 Sales Page Teardowns
In this 5 part video series, I'll walk through several ebook sales pages and cover the good, the bad, and how you can apply the best from each to your own website.
If you want to sell your ebook, you first need to learn what works today.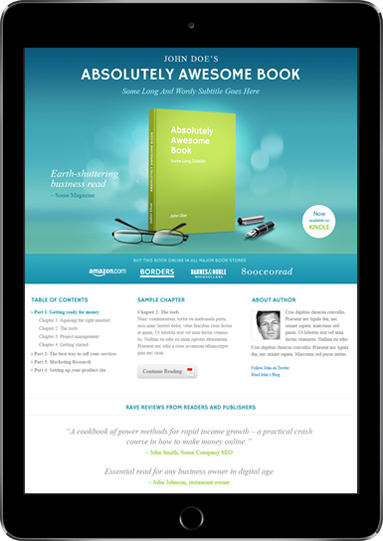 What People Have to Say About Ebook Blueprint
"Hector, I just wanted to share with you that this had an important share in the process of writing my first eBook! Thank you for helping me!" – Jan
"This is giving me a great direction to go in with my ebook. I've been struggling to come up with a definite ebook topic. My blog is fairly new but gets a decent amount of traffic. I also don't have a very engaged audience yet, so it's difficult to put out a survey or any kind of response required email. I like your suggestion to only take one strategy and research it. Thanks for breaking it down. It's been a big help!"– Carrie Smith
"This is really something special. Not your run of the mill guide. You put a lot of time and thought into making this interesting. Good images and audio. You give me courage that I might just be able to write an ebook after all!" – April Lougheed
"Hi Hector, Just finished Ebook Blueprint. Great stuff! I had already started writing when I found you on Google but you saved me a lot of time. This Ebook is well thought out, structured and packed with useful information. I learned some great tips that inspire me to jump right in and write an other another one afterwards although my next idea leans more towards a novel."
– Christian Emond
"That's cool! This guide to design Ebooks was well explained. It will for sure make my designs to be brilliant when I published all my designs over the web. You know what, this is my first reference for designing 3D images and Ebooks. This is a big help to me." – Jomer Enrille
"This will totally help me to write better composition. I laugh on the part where you need to go offline (paper and ink). I relate on this part especially those social media websites. Honestly, it distracts your concentration and will eat your time to write. Well, at the end it's your choice on what technique to use to finish all your writings.This is a big help to guide all people out there who is encountering blank page syndrome and write their book." – Adeline from Pediatric Dentist
Test Drive Ebook Blueprint Risk Free for 30 Days (details below)
Here's How it Works
I stand behind all of my products 100%. That's why I'm offering you a 30 day money back guarantee, so you can try Ebook Blueprint risk free for 30 days. Here's how it works: If this course doesn't work for you, simply ask for a refund by sending an email to Hector@Hectorpreneur.com within 30 days of purchase, and I'll happily refund your money – no questions asked.
Keep in mind that this is going to take work and dedication from your part, so if you think an ebook is just going to 'appear' after going through the program, don't join. If you're ready to get this done, I'll be very happy to see you inside.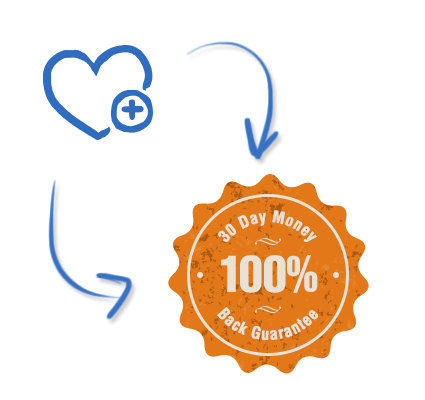 Any Questions..?
 .
Q: How do I know if Ebook Blueprint is right for me?
A: If you're a content creator (blogger, podcaster, YouTuber) and want to monetize your audience with a high quality ebook, then this is right for you. It's not for people that want to write novels and sell kindle books on Amazon – this is for people with marketable skills and knowledge that want to get paid to share it with the world.
Q: Will I be able to ask questions if I get stuck?
A: Yes! Ebook Blueprint is designed an online self-study program, but you also have direct access to me for 90 days (via email or text messaging). So if you get stuck in any part of the process, or you just want to run something by me, send me and email or a text message and you'll get an almost immediate response.
Q: What's the refund policy if I'm not satisfied?
A: Although I highly doubt you'll ever need to use it, I do stand behind my programs 100%. That's why I offer a 100% money back guarantee. That means you either love Ebook Blueprint, or you get your money back.
Q: Do I get future updates for free?
A: Yes! You get lifetime access to Ebook Blueprint 2.0 and any future versions of the program. My goal is to help you write, launch, and automate your own ebook, not suck every dime out of you.
Q: You didn't answer my question, where can I reach you?
A: You can reach me at Hector@Hectorpreneur.com – ask me anything you like. I'm here to help and I hope to see you inside.