Podcasting Lessons:
10 steps to developing and launching a successful podcast & the 9 episode formats you can use today.
---

Email Marketing Lessons: 10 steps developing a smart email marketing strategy & building a responsive email list.
---

Design & Conversion Lessons: 10 ideas to grow your audience using design & converting visitors into subscribers.
---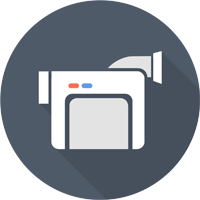 Video Lessons: Let's create web pages that convert. In these videos I show you landing pages, sales pages, digital business models, and checkout pages that actually work.
---
I'll Also Send You Announcements When New Content & Courses are Available
As always, I respect your privacy, and you can unsubscribe at any time.